Our mission is to offer efficient products combined with customer focused service.

The idea of a new tomorrow drives the basis for society to thrive. Hy-Tec would like to envelope the true sense of efficiency and environmental awareness in an ever so volatile environment.

Owners Jeromy and Shannon Leonard opened Hy-Tec a small but quaint heating and plumbing company in 1999. It's staff consists of 2-5 installers backed up by 2 office staff members. We believe we are just the right size to meet your every need because being a small business gives us advantages that larger companies lack like intimate customer focused service in conjunction with the most convenient, innovative, and ecologically efficient heating system on the market today .

Solar technology

Harnessing the power of the sun is the next evolution of radiant systems and truly is the perfect match for these types of applications. This extra power source will ease our customer's minds about the ever increasing cost of energy and will add value to the system.

Thus, Hy-Tec would like to offer its customers a truly unique experience and product when they are looking to take the next step towards the green approach of living.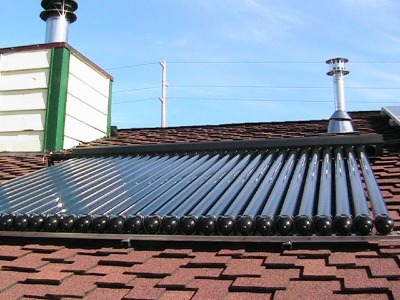 To take a look at our green work we are featured in Puget Sound Business Journal. The article is called Green Wave-Pacific Plumbing Supply weathers the downturn by focusing on energy-efficient products. The owner of Pacific Plumbing Supply Lawrence Soloman is standing in front of a green radiant floor/ boiler system prototype that we built for Pacific's Green Room. A complete picture of that prototype is on our home page.

Link to Green Wave Article.

http://seattle.bizjournals.com/seattle/stories/2010/04/12/smallb1.html#